McMillan Warner Mutual Insurance Company is a leader in the Farmowners Insurance industry, specializing in rural properties. Our company has been in business for over one hundred twenty years in Wisconsin and has been rated by A.M. Best since 2004. We offer local claims service, professional loss safety consultation services and a hardworking staff dedicated to protect you, your family and your property.
---
Farmowners Coverage
Comprehensive insurance protection for farming operations; coverage can be provided under several residence program options, many of which include coverage for Personal Property, Related Private Structures (non-farm usage), and Additional Living Costs. Farm coverage is available for Farm Barns, Buildings & Structures, Scheduled Farm Personal Property and Unscheduled Farm Personal Property. Farmowners coverage also includes Equipment Breakdown Coverage.
Residence Program Offerings:
Replacement Cost
Expanded Replacement Cost
Modified Replacement Cost
Actual Cash Value
Rental Residences on Farm Premises
Farm Coverage Options
Barns, Buildings & Structures:
Replacement Cost Coverage available on qualified buildings
Inflation Guard available on qualified buildings
Weight of Ice, Snow or Sleet available on qualified buildings
Irrigation Equipment
Ginseng Structures
Ginseng Roots
Silos
Scheduled Farm Personal Property
Gives you the opportunity to insure only specific items of your farm personal property, for stated values, to insure you have the desired coverage wanted.
Unscheduled Farm Personal Property
Gives you the option to insure your farm personal property on a "blanket" coverage basis, to ensure all items are covered (coverage amount must meet a 80% co-insurance minimum).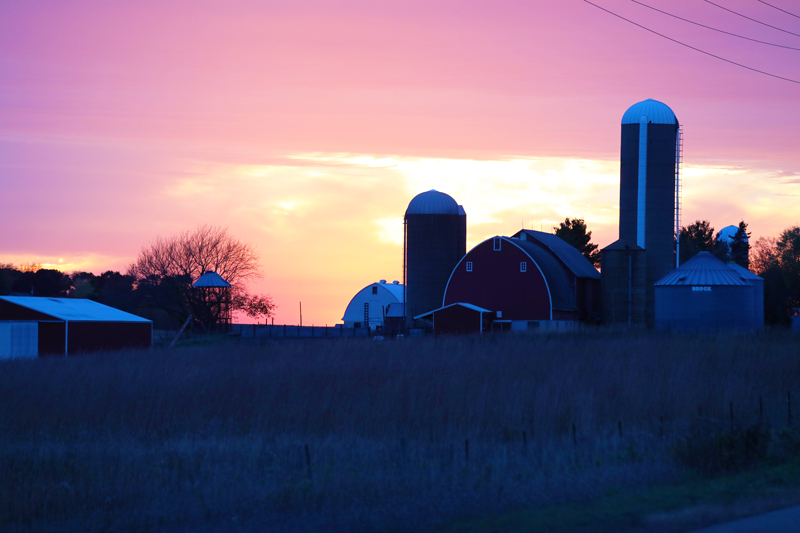 Optional Property Coverage Endorsements
Farm Packages Coverage (4 different options available): Unique Coverages provided by McMillan Warner in one package that may include; Milk Spoilage Coverage, Lightning or Electrocution of Livestock, Silo Unloader Collision, Replacement Cost Provision for Well Pumps, Increased Fire Department Service Charge Limit, Increased Refrigerated Products Coverage Limit, Rented/Borrowed Equipment, Business Income Coverage, Foreign Object Coverage, or Personal Injury
Replacement Cost Provision for Well Pumps
Extra Operating Expense
Mechanical Breakdown
Ingestion of Foreign Objects
Farm Income & Expense
Peak Season
Property in Transit
Cab Glass Breakage
4-H & FFA Animals
Rented or Borrowed Equipment
Contaminated Milk
Coverage "F" & "G" Partial Loss Replacement Cost
Weight of Ice, Snow, or Sleet
Outdoor Wiring Increased
Water Damage – Sewers, Drains, & Sumps
Liability Coverage
Coverage can be provided for Personal Liability (Farm) or Commercial Liability (Farm Premises and Operations). Liability coverage also includes Medical Pay to public and limited Farm Employee Medical Pay coverage.
Optional Endorsements
Farm Employee Coverage
Milk Contamination
Custom Farming
Vehicles Not Licensed for Road Use
Additional Insureds
Additional Locations or Residences
Fire Legal Liability
Horse Liability
Limited Pollution Coverage
Incidental Business Pursuits
Roadside Stands
Off Premises Liability coverage for ATVs
Personal Injury
Structures Rented to Others
Available Discounts